Announcing the AEPC Fetal Cardiology Learning webinar series
Last updates Jul 31, 2020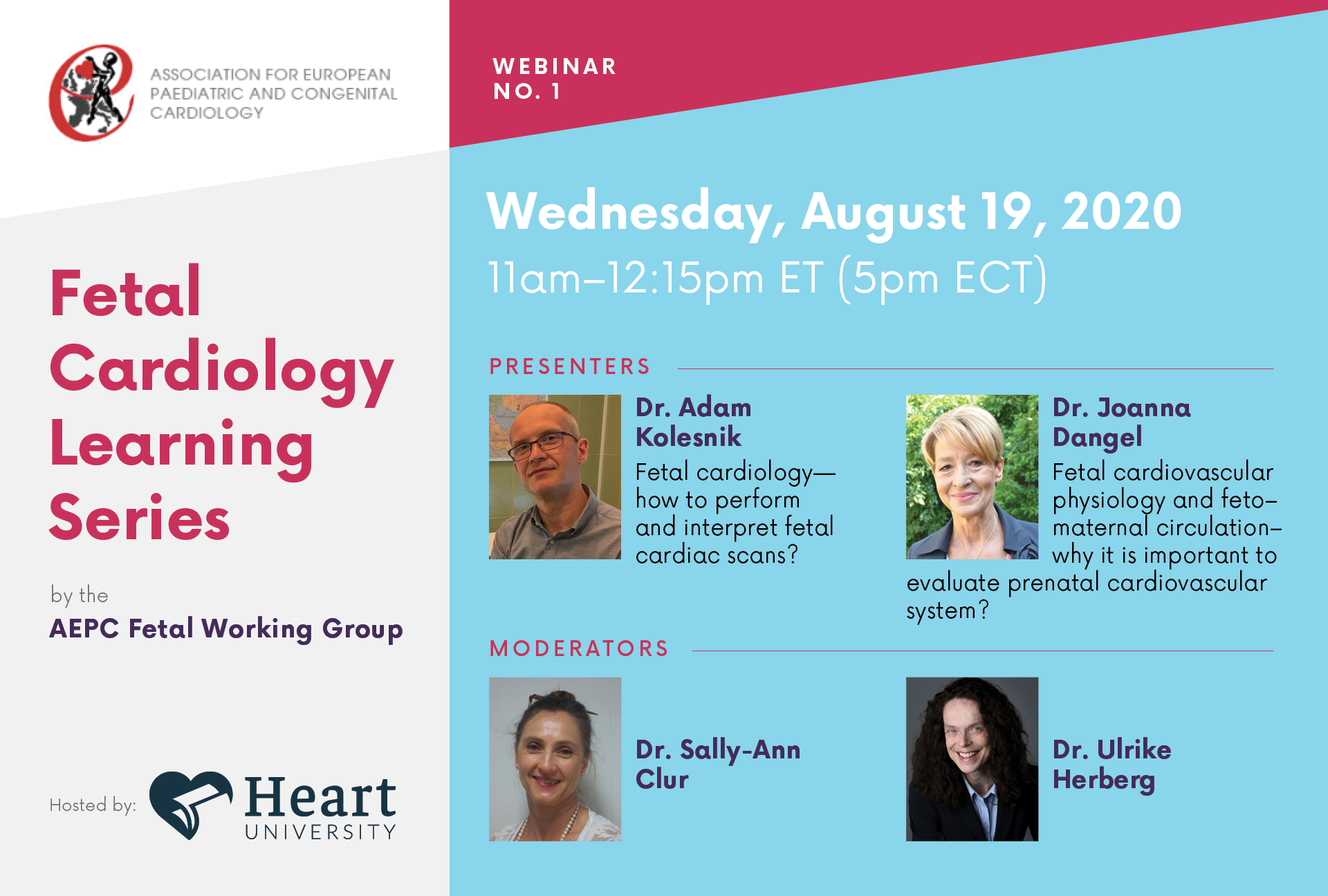 We are proud to introduce the AEPC Fetal Cardiology Learning webinar series, which will start with its first session on Wednesday 19 August 2020 from 17:00-18:15CET.
Dr. Adam Kolesnik (Warsaw, Poland), Chair of the AEPC Morphology Working Group and Dr. Joanna Dangel (Warsaw, Poland), Chair of the AEPC Fetal Cardiology Working Group will be speaking in this first webinar moderated by Dr. Sally-Ann Clur (Amsterdam, the Netherlands) and Dr. Ulrike Herberg (Bonn, Germany).
During ths session Dr. Adam Kolesnik will cover the topic Fetal cardiology – how to perform and interpret fetal cardiac scans? followed by Prof. Dr. Joanna Dangel, who will speak on Fetal cardiovascular physiology and feto-maternal circulation – why it is important to evaluate prenatal cardiovascular system?
After the 2 presentations there will be time for questions, and the session will be concluded with a quiz.
More sessions are currently being planned and will be announced as soon as they are confirmed!