AEPC 2022 - Save the date
Last updates Sep 13, 2021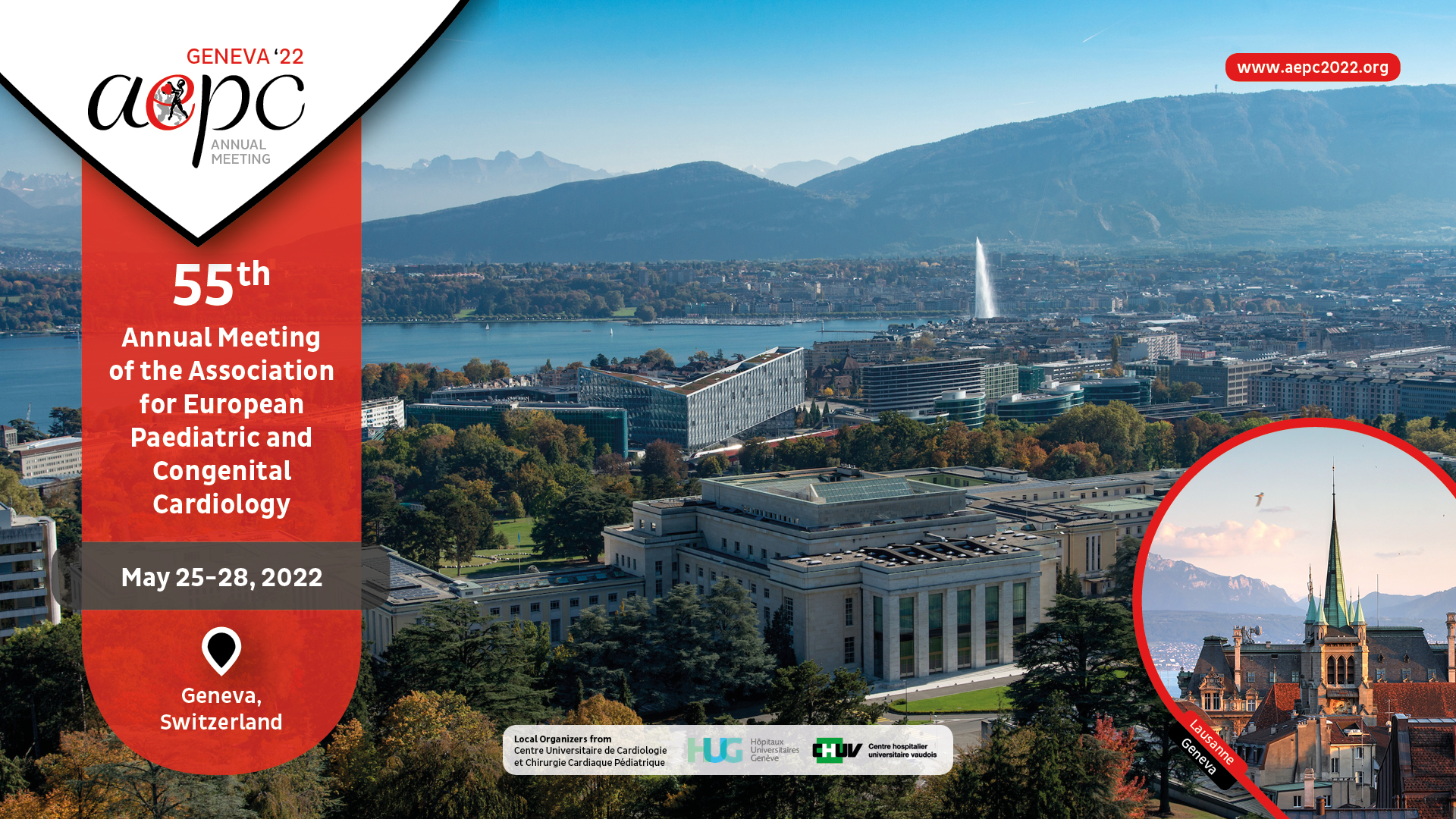 It is our pleasure to invite you to AEPC 2022 – the 55th Annual Meeting of the Association for European Paediatric and Congenital Cardiology, which will take place between 25 – 28 May 2022 in Geneva, Switzerland.
We are delighted to get together in person again with the paediatric and congenital cardiology community to unlock new opportunities for collaboration and strengthen our comradery.
We welcome you to Geneva with open arms and hope to see you there!
Visit our website to learn more: https://www.aepc2022.org/.